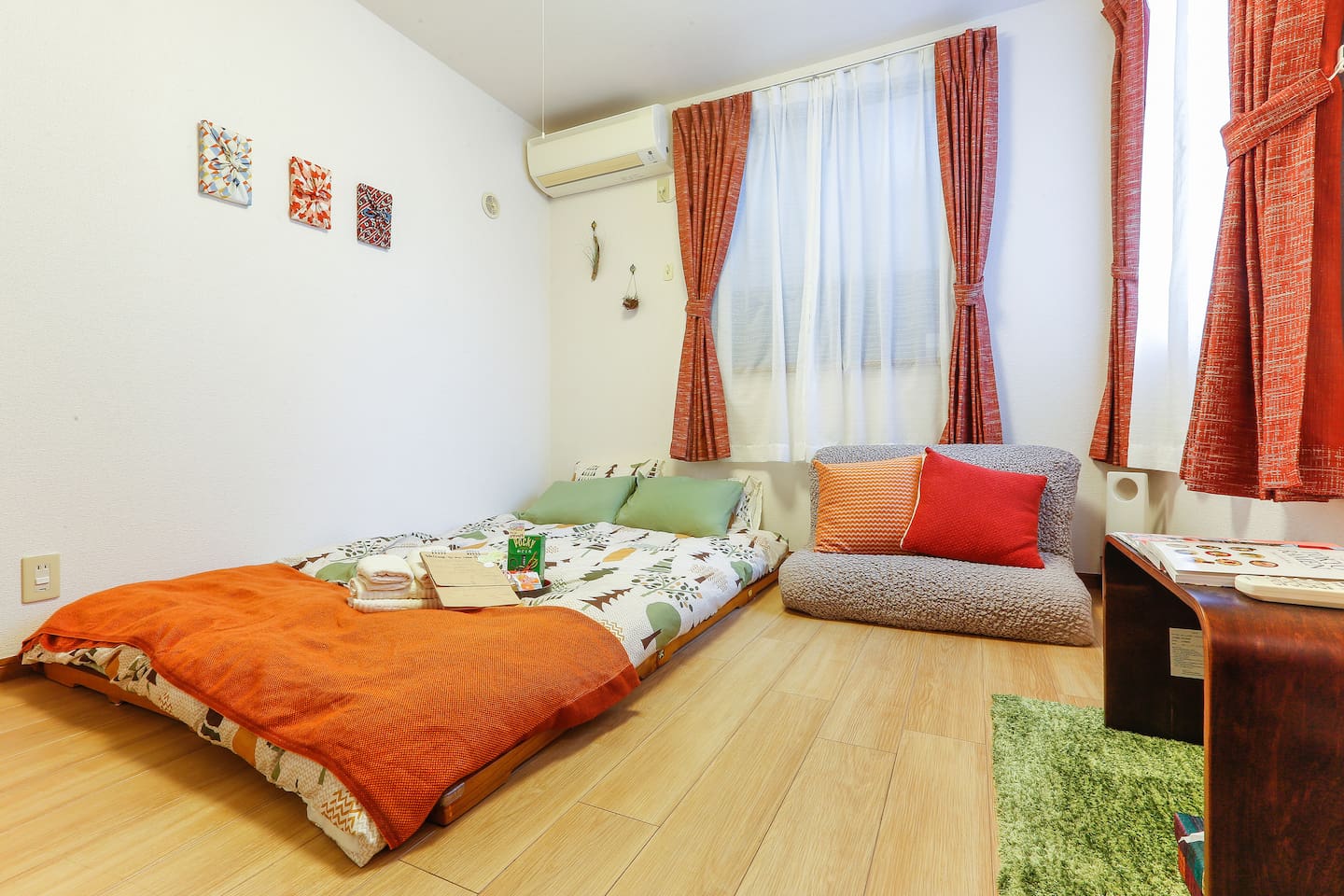 * https://www.airbnb.com.sg/rooms/10645949?s=51
Due to budget & space constraint, I have decided to stay at
Airbnb
. For 4D3N, the room costs me SGD532 + SGD64 (sofa bed usage). I book the room mainly by mistake 😅 but the stay isn't horrible.
PROS:-
The hosts are very friendly. They are very approachable, provide good communication and help throughout our stay. They even prepared gifts for my twins toddlers. When we need to book a taxi to Hilton hotel to take airport bus (because it is impossible for us carrying 2 huge luggage, 1 stroller, 2 hand baggage and a 14 months old twin toddlers to walk 15 mins from the house to Hilton), they help us check on the phone number to call.
The apartment is located in an uncomplicated, quiet, family friendly district. You see parents bring their children to the playground in the morning, or people walking their dogs.
Supermarket and restaurants are only 5 mins walk away.
CONS:-
Need to walk 15 mins to the nearest train station which is metro line (nishi shinjuku station), not JR line (shinjuku station). So the train will be crazily packed with people and is very difficult to manage for me. It is always better to take JR line instead of their metro line!
The room was smaller than expected. Definitely a perfect stay for a solo or couple traveller. But is too small for a family of 4 especially if your toddler has "many hands" like my 14 months old twin boy. Double bed is also insufficient for a family of 4 to sleep in. Sofa bed in the room is also chargeable which I didn't realize.
Conclusion:-
Most likely my family will not stay there again, due to the location and small size room. But if you are a solo or couple traveller, you definitely will enjoy your stay very much.
*Trying out their new toy